Item Price : € 0.00
Shadow Boards
A shadow board is a device for organizing a set of tools; the board defines where particular tools should be placed when they are not in use. Shadow boards have the outlines of a work station's tools marked on them, allowing operators to identify quickly which tools are in use or missing
1. Which material best suits your requirements?
Aluminium Composite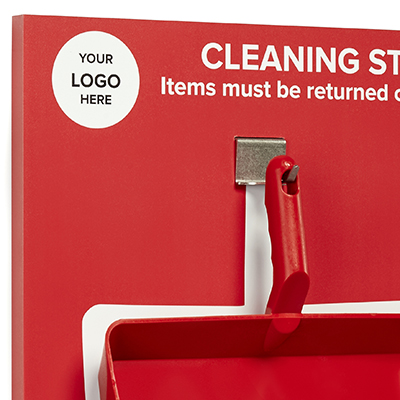 Need to demonstrate full traceability?
- Consider double-sided pure aluminium composite.
- Fully traceable (no recycled content cadmium or lead).
- Extremely rigid and impervious to moisture ingress.
- Brilliant white anti fade acrylic lacquer finish.
Anti-bacterial board*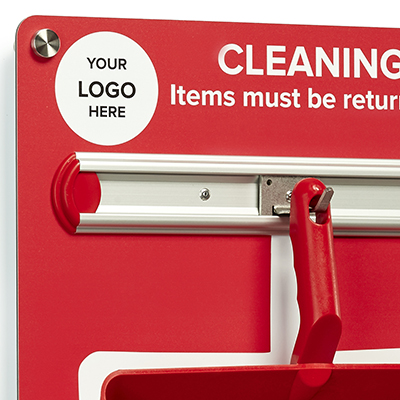 Would antibacterial properties enhance your hygiene controls?
- Double sided, PVC coated
- PVCU core.
- Impregnated with anti-bacterial agent.
- Impervious to moisture ingress.
*Klipspringer anti-bacterial board is currently not compatible with 3D hygiene lift-off board, or fixing-free stainless steel fittings.

2. How would you prefer to mount your shadow boards?
Whether you are short of wall space, have strict hygiene design requirements or need manoeuvrability to make sure utensils and tools are in the right place at the right time, our range of shadow board mounting methods covers most eventualities!
Remember each shadow board is bespoke designed by our in-house design team to meet your exact requirements. Alternatively choose one of our standard shadow board designs. Either way, all options are available in all five mounting options below.
3.How do you wish to attach utensils to your shadow boards?
The design and colour options for your shadow boards are endless with Klipspringer! Choose from our "palette" of standard hygiene colours or be adventurous and introduce your brand styling and imagery at no extra cost.

4. Choose your shadow board colour scheme
Complete the our Enquiry Form, call our design team on +353 21 4810688 or email [email protected] with a list of products / codes required on your shadow boards. Need special designs for bespoke equipment? No problem – just call us on +353 21 4810688
5. Select the utensils/ tools for your shadow board
All Wilton Tech shadow boards come with the provision for titles and instruction text as standard – no extra charge. (e.g. Assembly Line One, Clean utensils before returning to shadow board). Just include the wording you require on our Enquiry Form.
Get A Quick Quote