Posted by Wilton Technology on 30 November 2014
Rolith Airosols®
Most aerosol products available from Wilton Technology are now supplied in the new Airosol® can. The unique difference between the two is that in the Airosol® can the propellant is air. There are no toxic gases like butane, propane or carbon dioxide. The illustration below depicts the inner workings of a typical aerosol® dispenser.
Aerosol® Dispenser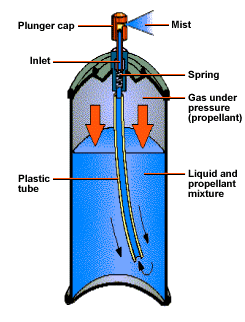 A pressurised gas in the upper part of the can exerts pressure on the mixture below. When depressed, the plunger cap opens an inlet valve that allows the mixture to rush through the plastic tube and escape from the can through a nozzle. Aerosol dispensers commonly contain products such as cosmetics, paint, and food.
Airosol® Dispenser
On the other hand, the Airosol® consists of an ordinary spray with a pouch in which the product is contained. The pouch is made of four different layers, which are pet, nylon, aluminum and pp.
In contrast to aerosols filled with ordinary propellants, an Airosol® can be used up side down without problems or loss of pressure. A very high spray quality is achieved by using a special nozzle. Advantages of the Airosol® system include: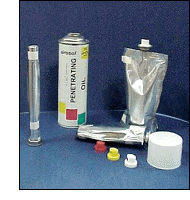 Total reduction of hazardous propellants - which means that we are all helping the environment!

No pumping or putting under pressure - normal spray-action like a conventional aerosol is all that is required.

High spray quality in all positions (even upside-down!).

No contact between the product and the compressed air.

At decreasing pressure, you still have constant spraying.

Fewer problems with storage of spray cans (no highly flammable propellant).

Less problems with disposal of spray cans (no highly flammable propellant).
Airosol®' the spray-can for a safe and environmentally responsible future
Product Categories
Product Search